CrossFire Killmark/KillBadge/Badge Upgrader!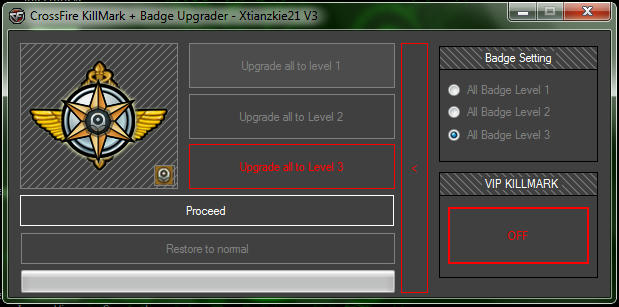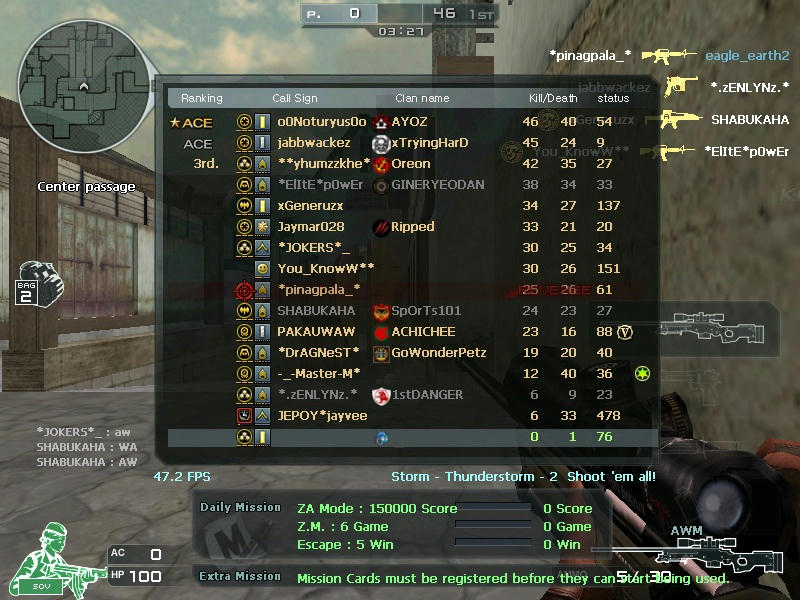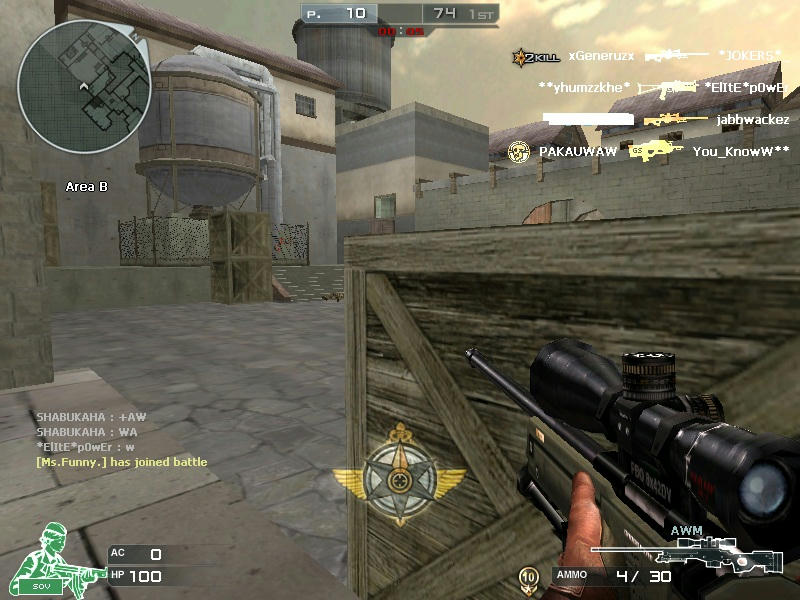 Features:
        * Badge changer
        * VIP HeadShot
        * Badge Level Changer
        * Easy Backup/Restore Function
        * Compatible For New Badges of CF PH
        * CrossFire will automatically detect!
Screenshots
   Badge Changer!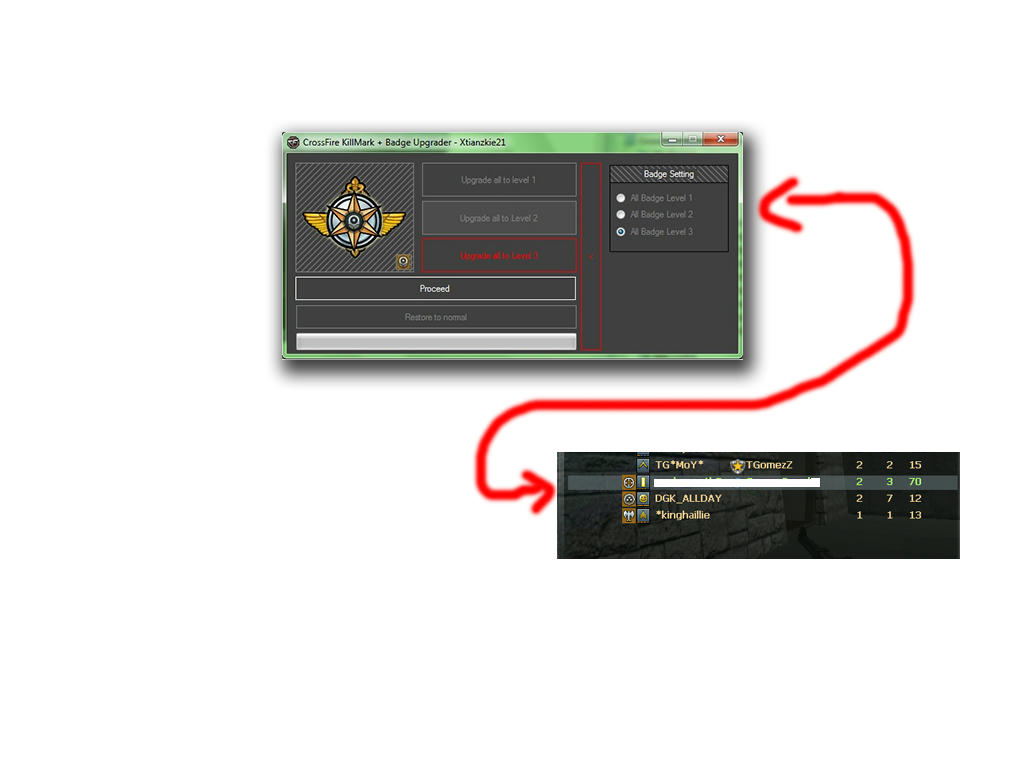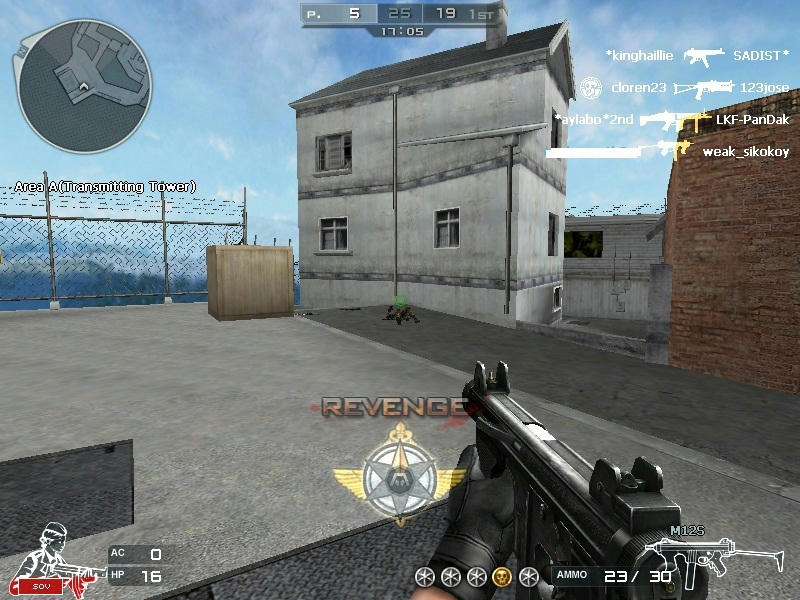 Instruction:
1.) Open the "OpenMe.exe"
2.) Select the killmark upgrade level that you want to apply!, and after that
select badge level also !
3.) Click the PROCEED Button then go to crossfire!
4.) if you want to restore ! you can easily click the "RESTORE" Button
Alternative Link
CrossFire KillMark + Badge Upgrader.zip